With Mason Impact (MI), use your studies to build the foundation for a future that will enable you to tackle global questions and challenges.
Research and Creative Activities (RS)
Community Engagement & Civic Learning (CECL)
You will participate in local, regional/state, national, or global community partnerships—in the public or private sector—that involve a mutually beneficial exchange of knowledge, resources, or services.  
To learn more about Mason's commitment to community engagement and social justice, visit Mason's Office of Community Engagement and Civic Learning. 
Career, Industry, and Entrepreneurship (ENTR)
Do you see a problem as an opportunity to recommend a policy, start a business, create a prototype, or participate in their future profession? With a MI+ENTR experience, you will be able to identify and address problems and challenges within a professional context. 
If you want an experience tackling a global challenge, then browse the lists below for MI + (RS, CECL, ENTR) courses and MI + co-curricular options that will engage you in a project that makes an impact.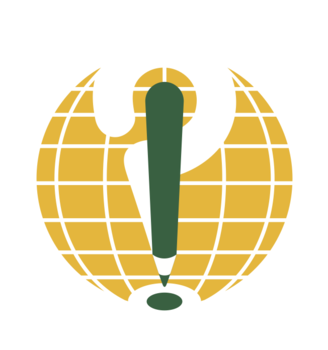 MI Projects 
You can choose to complete a MI project that conducts in-depth studies that add to the world's knowledge, creates a new product, and enhances our communities. 
Upon completion of a MI project, you'll submit the best representation of your project to the Office of Undergraduate Education. At graduation, you'll receive a notation on your transcript containing the title of your project. 
For more information, contact the Undergraduate Education Office.
Mason Impact projects can:  
Be led by an individual student or a team of students 
Be substantial in breadth, scope, scale, maturity, effort, and time involved 
Draw from academic research and scholarly practice 
Be presented to a public audience appropriate to the project and discipline 
Project submission can come in many forms, including: 
Papers 
Novels 
Slides 
Videos 
Audio 
Or anything that showcases your best work
Understand how academic knowledge is generated and communicated, and how it can be used to address questions or problems within your discipline and in society. 
Identify and negotiate multiple perspectives, work collaboratively within and across multiple contexts, and engage ethically with your subject and with others. 
Use inquiry skills to articulate a question; engage in an inquiry process; and situate the concepts, practices, or results within a broader context, including: 

Asking increasingly complex questions about significant problems, debates, or challenges 
Evaluating and choosing inquiry methods that are appropriate to a project 
Explaining how a project has value to local, civic, professional, scholarly, or global contexts 

Design and carry out a project (individual or collaborative) that explores our original question, seeks a creative solution to a problem, applies knowledge to a professional challenge, or offers a unique perspective. 
Professionally communicate knowledge from your project through a presentation, publication, or performance to an audience beyond the classroom.
You may be eligible to receive up to $500 for expenses and supplies needed to complete a Mason Impact project. To be eligible you must: 
Once you receive funding, you will be expected to submit your project to the Office of Undergraduate Education as a Mason Impact project receiving a transcript designation. Applications are reviewed on a rolling basis throughout the semester. 
For more information about Mini Grants
Apply for a MINI Grant and start making an impact.